Click Here to Receive
Our Latest News & Specials


Hours of Operation

12/26/2017 - 3/11/2018

Sunday 11am - 4pm
Monday 11am - 4pm
Tuesday 11am - 4pm
Wednesday 11am - 4pm
Thursday 11am - 4pm
Friday 11am - 4pm
Saturday 11am - 4pm

Full Menu Available Starting at 11am

Sunday Brunch Buffet
11:00 am - 2:00 pm
Reservations Recommended

VIEW OUR LUNCH / DINNER MENU HERE

For More Information & Reservations,
Please Call 703.753.6140

Classic Cuisine Amongst Elegant Surroundings

Nestled amidst the mighty cedars, hardwoods and flowering Dogwoods is the 13,000 square-foot 18th Century-styled Clubhouse, home to the Brass Cannon restaurant, a gem amongst Northern Virginia dining. The gourmet menu of traditional American cuisine coupled with daily Chef specialties is sure to entice the senses of its patrons' palate, sight and scent. Our guests enjoy a casual dining experience accented by an elegant bar and fireplace lounge with breathtaking views of the surrounding golf course and stunning Lake Manassas.

Current Specials & Upcoming Events

♦ WINE DOWN WEDNESDAY Every Wednesday

♦ BRASS CANNON BRUNCH
Sundays 11:00 am - 2:00 pm
Soup & Salad Bar, Omelette Station and other Breakfast Items, Carving Station and other Lunch Items, Kids Corner, Assorted Desserts

Adults $18.95 and Children 6-12 $10.95 Under 5 FREE
Reservations Recommended!
UPCOMING EVENTS: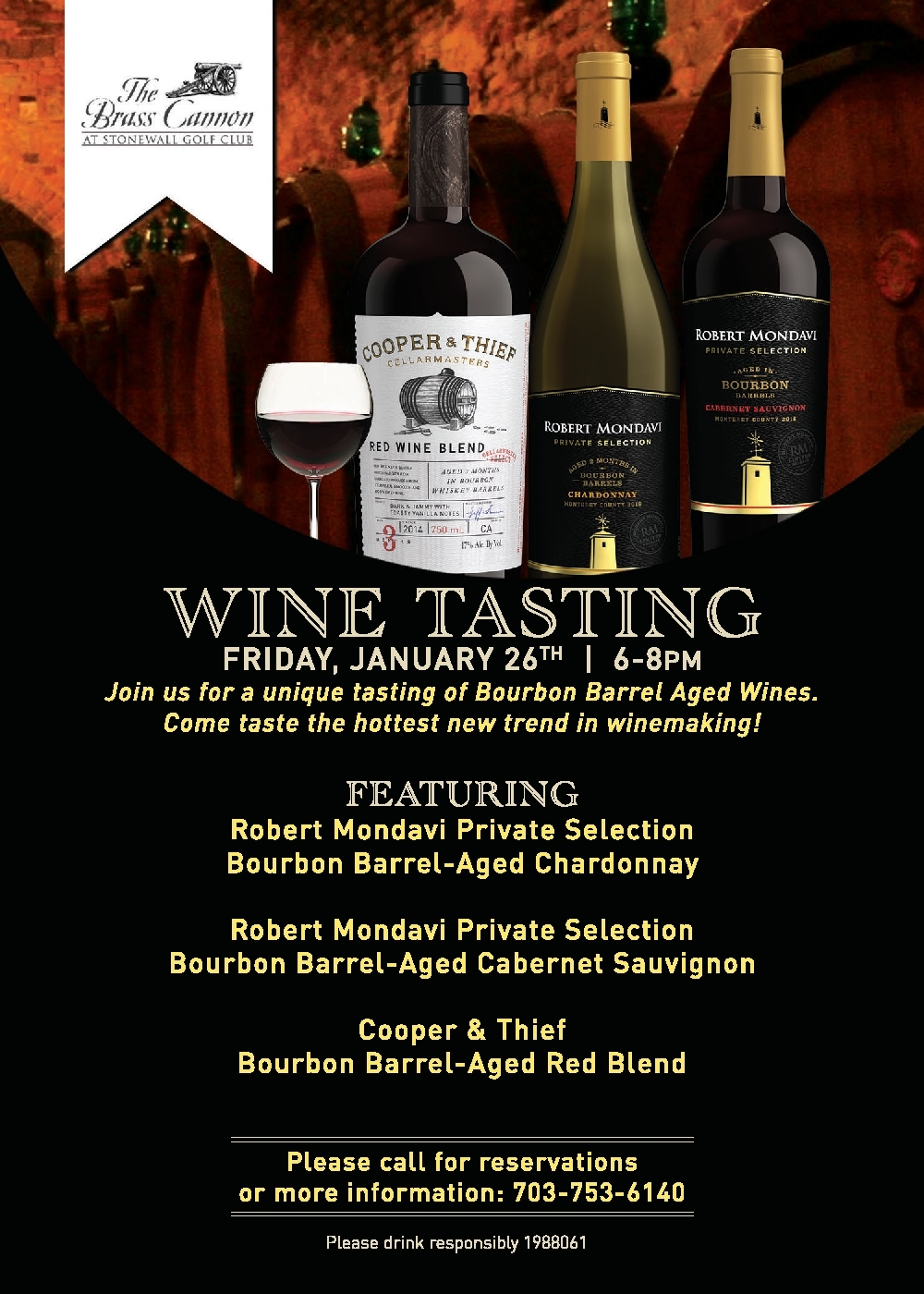 Bourbon Barrel Wine Tasting
$8 Wine Flights & Special Pricing on Bottles
January 26th 6-8 pm in the Brass Cannon
Valentine's Day Dinner
February 14th 2 - 8:30 pm in the Brass Cannon